Belt Conveyors | Working Group Update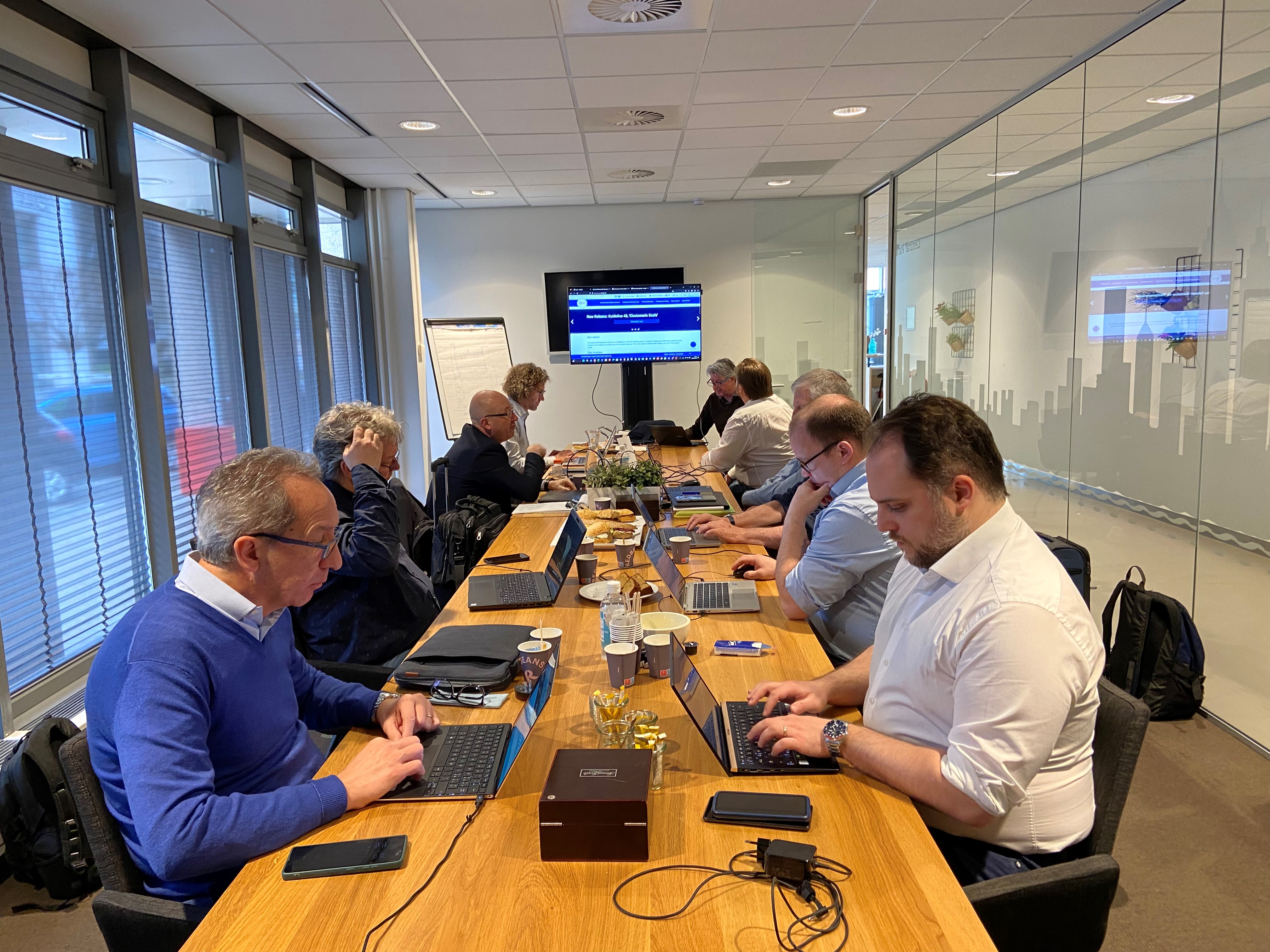 Hygienic design in belt conveyors
The transportation of product on belt conveyor systems is an important and almost universal element in food processing facilities. Efficient hygienic design of conveyors and belts is essential to ensure highest food safety levels, while yielding other benefits such as the reduction of cleaning time, cost and effort. The Working Group 'Hygienic Design of Belt Conveyors for the Food Industry' has started the review process of EHEDG Guideline 43 (2016) and has met today in Amsterdam.
In the photo: Alberto Buscaglia (Chiorino), Bernd Roser & Enrico Visconti (Habasit), Clive Silverman (Volta Belting), Giuseppe Allais (Ammeraal), Mike Hanna (Intralox), Peter Uttrup (Rulmeca), Stefan Hamacher (Interroll), Tobias Braunegger (Multivac) and Roger Scheffler (CFS), Chair of the Working Group Belt Conveyors.
The Working Group, composed of former participants as well as of new specialists, discussed a different approach for the revision of EHEDG Guideline 43: the document will be targeting both the OEMs and the end-users, and will include a risk assessment for belt conveyor components.
A first section will describe:
What a belt conveyor is
Hygienic sensitivity low/high risk
Conveyor typology
Belts and accessories
Motors, drive stations
Frame, slide bed, return rollers
Cleaning enablers
Cable management, cabinets
Bearings support
Containment side guides, skirting
The following risk assessment part will elaborate on the associated risk of key components of belt conveyors. The team is working towards the ambitious goal of delivering the revised document by summer 2023.
Watch here below an interview with Roger Scheffler, Chair of the Working Group.