Fish Processing | Working Group Update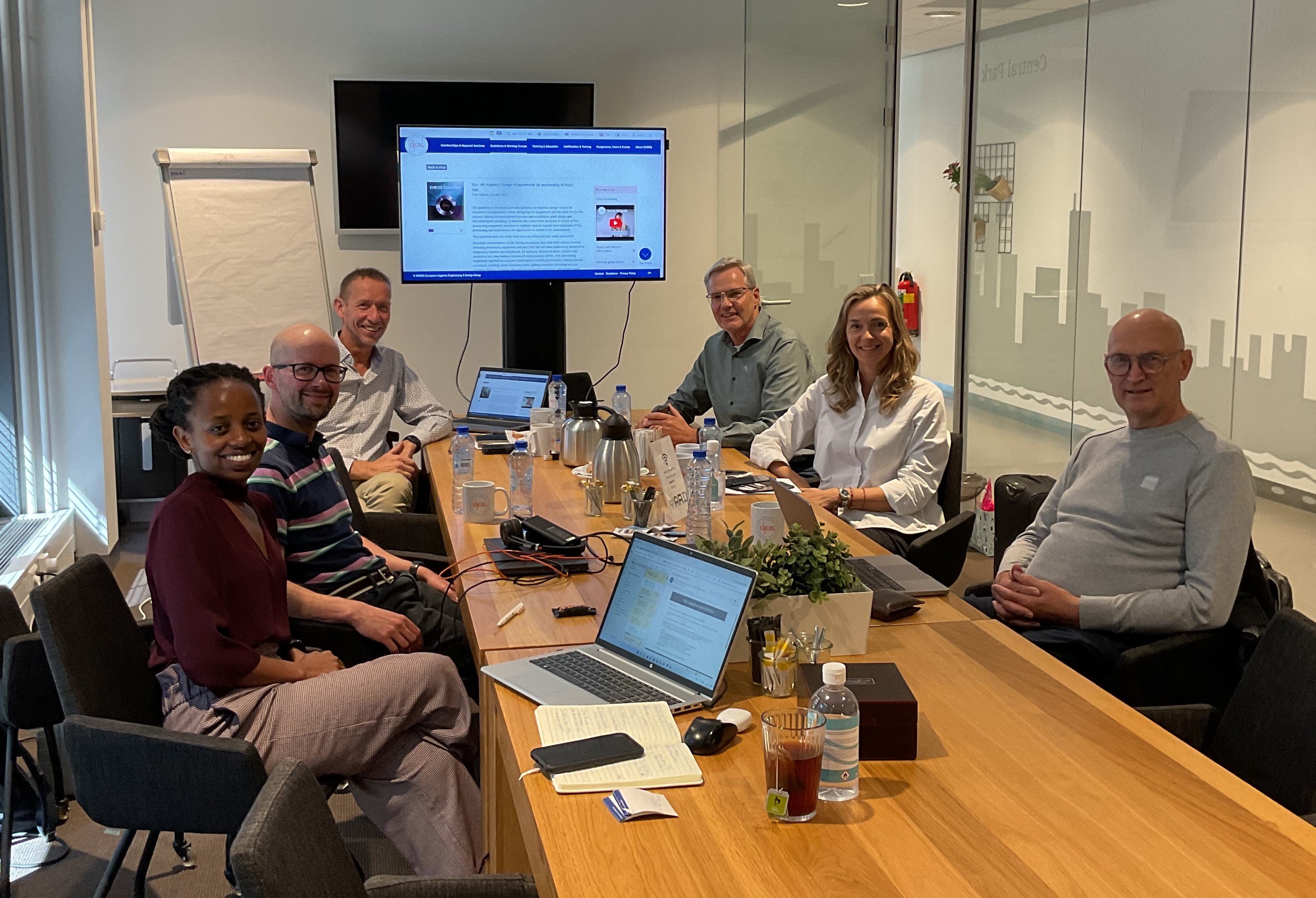 Hygienic fish processing
Fish processing equipment reported as sources of pathogenic bacteria include conveyors, washing tanks, trimming tables, gutting machines, vacuum systems, filleting, trimming, skinning and pin-boning machines, refrigerated water systems and ice-machines. Floors and drains may also harbour bacteria. To ensure safe product through adequate cleaning and disinfection programmes, the equipment and plant used for processing and handling fish must be designed, fabricated and installed according to sound hygienic design principles.
In the photo, members of the EHEDG Working Group 'Fish Processing': Sanja Vidaček Filipec (Chair, University of Zagreb), Elvin Bugge (Aquatiq), Torsten Rusko (Baader), Hein Timmerman (EHEDG President, Diversey) and Andres Rodriguez (Commercial Food Sanitation). The meeting was facilitated by Vanessa Amani (EHEDG Programme Manager).
A head start with the EHEDG Working Group 'Fish Processing' kicking off the revision process of EHEDG Guideline 49, 'HYGIENIC DESIGN REQUIREMENTS FOR PROCESSING OF FRESH FISH'.
The specialists discussed whether the scope should be expanded and include not only fresh fish, but also shrimp/crab processing. Listeria issues have been detected with shrimp peeling machines and in salmon samples arriving into the plant. Crab killing machines on fish vessels are also of great hygienic importance.
Sustainability and digitalisation/robotics trends in fish processing will be also incorporated into the new document, which is expected to be published by the end of 2024.