Sub-Committee Regional Development | Update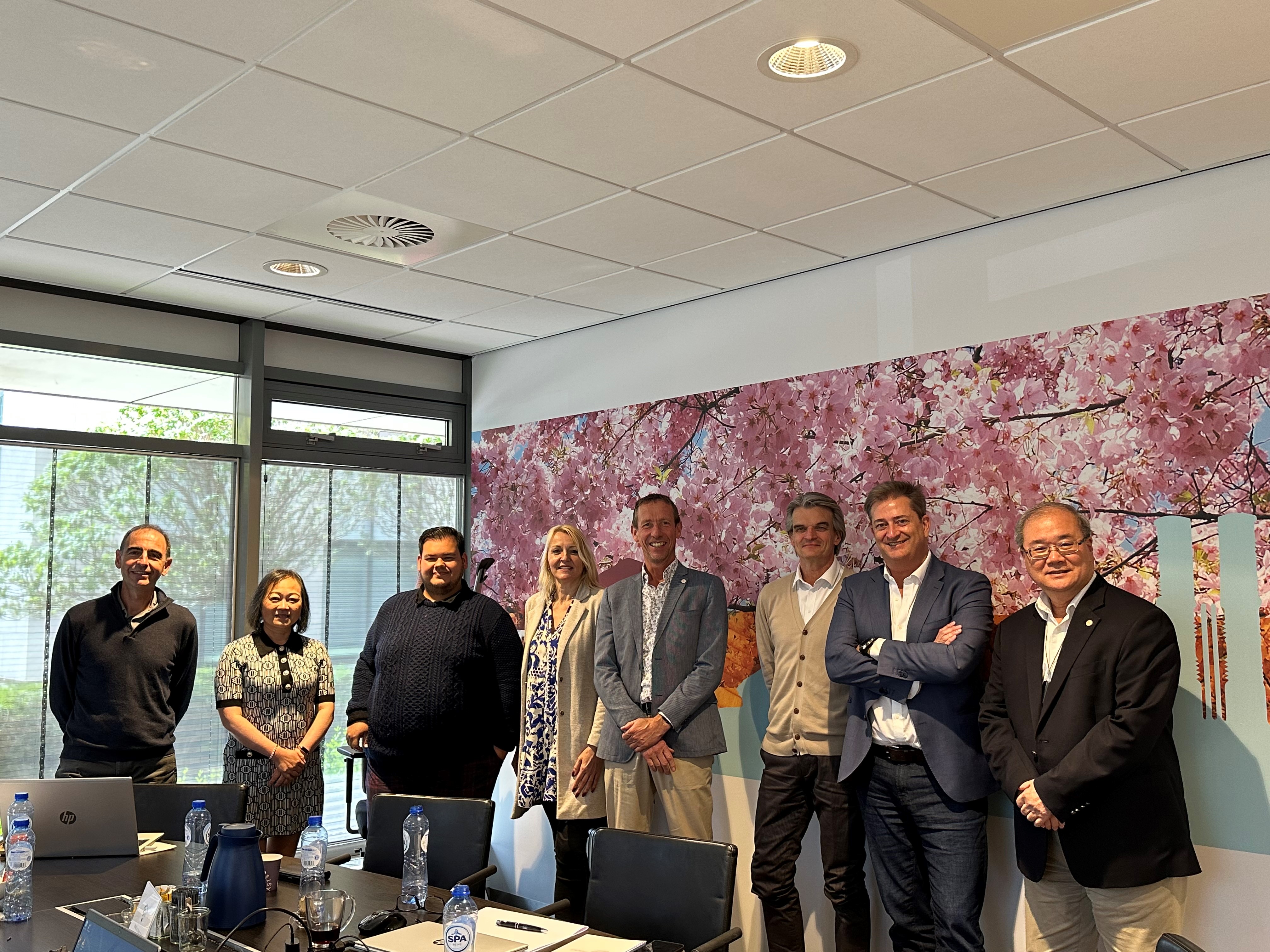 Advancing food safety in the world
The Sub-Committee Regional Development gathered last week in Amsterdam. The meeting mainly focused on the development of the annual planning tool. The enhanced version should grant an user-friendlier process and revision, to compose and hand in the annual regional plans and request the related budgets for 2024 and further. Technical requirements were discussed, including the need for justification, the option to export and the possibility to edit. The meeting also covered the review and feedback on Bylaw 3, regional development strategies, KPIs and more.
In the photo: Rafa Soro (AINIA), Hui Zhang (Unilever), Joshua Rodulfo (EHEDG Head Office), Helga Medic (Co-Chair, University of Zagreb), Hein Timmerman (Diversey, EHEDG President), Adwy van den Berg (EHEDG Head Office), Andrés Pascual (Chair, AINIA), Binghuei Barry Yang (FIRDI)
The group also reviewed and finalised an internal communication plan, aimed at strenghtening the relationship between the Regional Sections, the Sub-Committee Regional Development and the Head Office. The plan will provide more relevant information, on a more frequent basis and through different communication channels, as well as opportunities to share and learn from each other, facilitating the dialogue amongst local stakeholders.
The Sub-Committee analysed the potential of several Regional Sections too, including India and China, where it would be beneficial to build an extensive network and create fruitful partnerships. All these topics and more will be further discussed in upcoming meetings in August and November.