EHEDG at FOOMA 2023: Japan's Premier Culinary Exhibition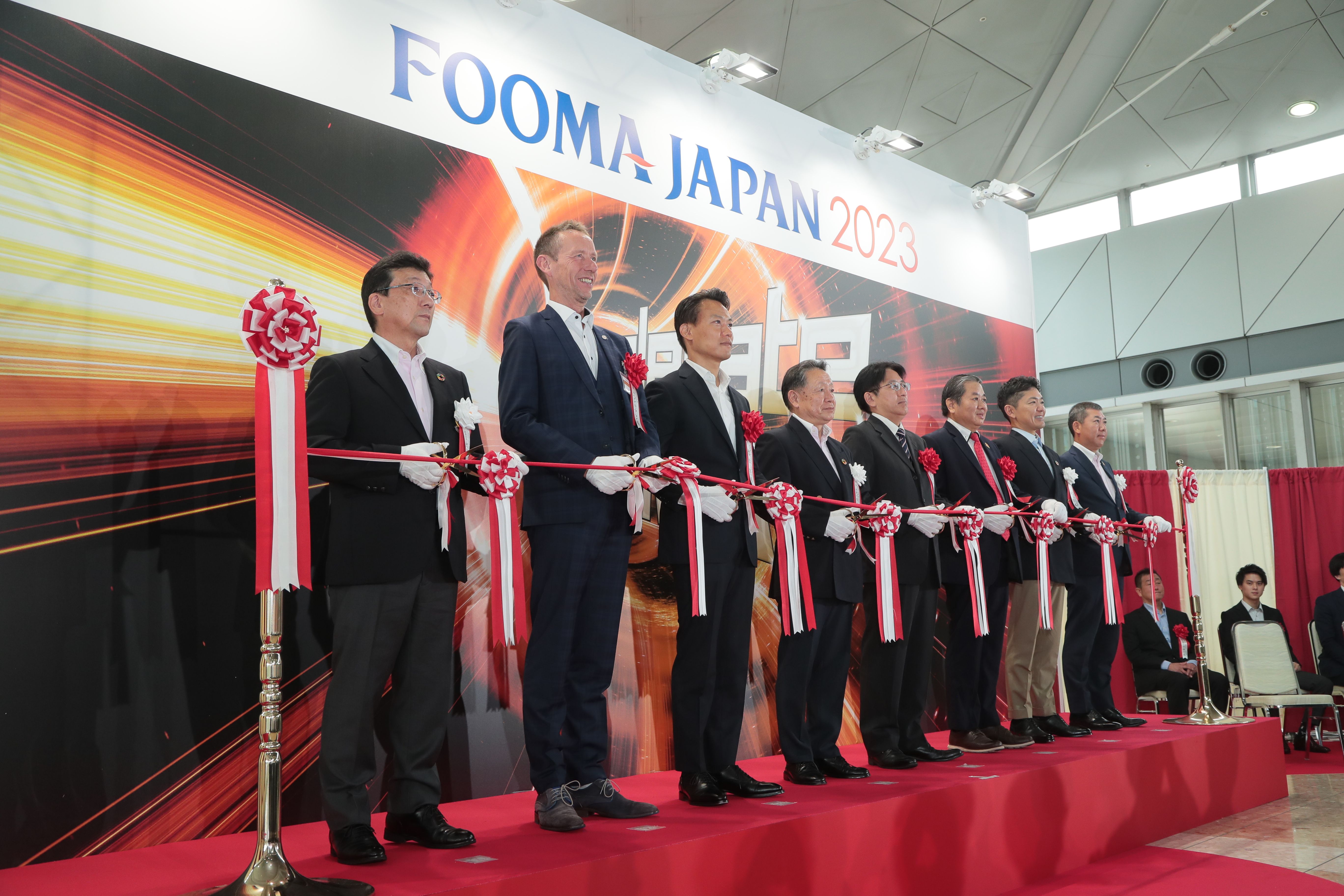 Advancing food safety in the world
FOOMA (Food Machinery and Technology Exhibition) is an annual event held in Japan, to promote the exchange and dissemination of food machinery, equipment and sustainable practices related information and technology. FOOMA 2023 took place on June 6-9, with the support of the Ministry of Economy, Trade and Industry, the Ministry of Agriculture, Forestry and Fisheries, the Ministry of Health, Labour and Welfare, the Tokyo Metropolitan Government and the Japan External Trade Organization.
Featuring state-of-the-art culinary equipment, robotics, automation solutions and ground breaking food processing technologies, the exhibition attracted over 100,000 visitors and 969 exhibitors. From intelligent industrial scaled cooking appliances to innovative packaging solutions, attendees witnessed first hand how technology blends seamlessly with culinary traditions, enhancing both creativity and efficiency.
This year, FOOMA invited our EHEDG President Hein Timmerman as one of their renowned guests to perform the opening ceremony together with Mr. Adi Lukman, Chairman of the Indonesian Beverage and Food Manufacturers Federation, Mr. Atsushi Ichimura and Mr. Touru Yoshimatsu, from the Japanese Ministry of Agriculture, Forestry and Fisheries, Mr. Kousuke Yoshizaki, Mr. Katsuyuki Kunihuda and Mr. Atsushi Yasuda from the Ministry of Economy, Trade and Industry. Industrial Machinery Section. Section chief, from FOOMA the President Mr. Yukio Ohkawara, the Vice-President Mr. Tuneyuki Minami, and the Directors Mr. Shinji Ohhigasi and Mr. Masahiro Watanabe.
Hein also held a joint EHEDG and GFSI seminar on the Hygienic Design Benchmarking project. Anticipating the inclusion of the GFSI Hygienic Design Benchmarking requirements by Certification Programme Owners, EHEDG has compiled this white paper to offer guidance to companies that are interested in applying the requirements of GFSI scope JI or JII. Ultimately it will be the CPO standards, based on GFSI scope JI or JII requirements, against which companies can be certified.
The document is freely downloadable from our website, read more here.