Hygienic Study Award: Are you the future of hygienic design?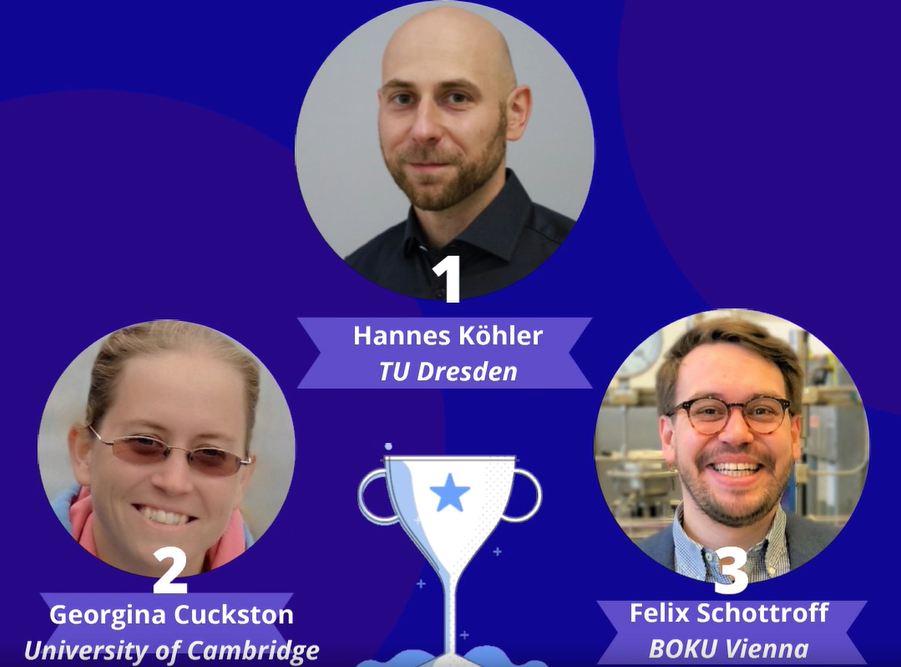 Connecting students with the food industry
The Hygienic Study Award has been recognising the next generation of exemplary researchers and scientists since 2009. It is designed to connect students with the industry, by supporting skilled individuals with innovative diploma, bachelor, master and PhD papers in the areas of hygienic design of machinery and equipment or materials optimisation under hygienic aspects. Are you the future of hygienic design? Apply now!
In the photo: the winners of the Hygienic Study Award 2021
Every other year three awards are being granted and announced during the EHEDG (online) Congress: a unique occasion to liaise with our international network of food producers and food equipment manufacturers, gaining insight into the practical relevance of the research work, potential applications and needs of the industry.
The 2023 winners will be also announced at the Interpack Processing & Packaging exhibition in Düsseldorf, on the 9th May!
Last call for papers submission!
The deadline to submit your work is the 28th February 2023.
The work should not be older than two years.
A selection panel comprised of representatives from various universities and research institutes will review and assess the entries.
All participants will be notified by the Fraunhofer IVV office at the beginning of June 2023.

Read more about the eligibility criteria here.
Proudly supported by EHEDG, VDMA and Fraunhofer IVV