Elastomeric Seals | New available guideline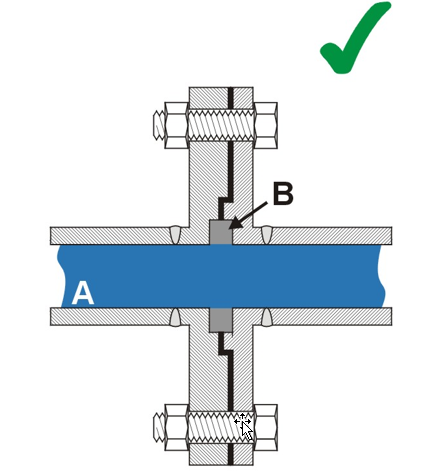 Guideline 48 'Elastomeric Seals'
Complex equipment and components are often used in food processing, and are typically made of stainless steel. Some need to be readily accessible for cleaning, inspection and/or maintenance, hence assembly features (e.g. threads) need to be sealed to prevent product contact. This document addresses hygienic aspects of elastomeric seals, discussing key attributes for seal effectiveness, and illustrating basic design principles.
From a hygiene point of view, connections between components and equipment should be welded using methods described in EHEDG Guideline 9 (Ref. 1) and EHEDG Guideline 35 (Ref. 2), or by AWS Standards D18.1 (Ref. 3) or D18.3 (Ref. 4). However, this is not always technically possible. Some machines incorporate moving parts that should be sealed (e.g. valve stems or plugs). Seals coming into contact with the product must be hygienically designed and must only be used within the range of the material specifications, otherwise they can pose a hygiene hazard.
Depending on operating conditions like wear, corrosion, degradation, shrinkage and swelling, the hygienic integrity of a seal changes over time, calling for an effective maintenance programme relying on experience or qualification testing.
EHEDG Guideline 48, 'Elastomeric Seals' covers the hygienic aspects of elastomeric seals and seal design in equipment used for food processing and packaging. It does not cover seals made from room temperature vulcanising sealants (as these are not recommended in product contact areas; Ref. 6) or thermoplastic materials.
It is intended to create awareness of the basic design principles, with regard to choice of materials, surfaces, compression, constancy of volume, effect of hardness, surface damage due to friction, groove fill, alignment and avoidance of crevices. It illustrates the behaviour of elastomers used as seals in terms of effects of temperature, aging, thermal expansion, temperature cycling, effects of pressure, mechanical stress and media. A practical guide to failure analysis and seal handling completes the document.
Download EHEDG Guideline 48, 'Elastomeric Seals'