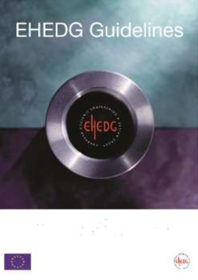 Doc. 55

Hygienic Design Requirements for Bakery Equipment

First Edition, May 2020

This guideline describes requirements for the hygienic design of equipment and production lines used in the bakery industry. It stresses the current best practices in the design of machinery and highlights typical hazards and challenges. It also assigns the dry or wet cleaning procedures to the different types of equipment.
The general part contains information on special characteristics of the production chain and of products, appropriate cleaning procedures, applicable materials and recommendations on the design of equipment in general. In tabular chapter 10, the individual process areas and related equipment of the baking process following unit operations are described. This part gives a résumé of poorly designed areas in contrast to recommendations on hygienic improvements. The tables listed in this chapter 10 comprise hygienic weak points in the bakery production equipment and provide approaches for their reduction and improvement. Rec-ommended cleaning procedures are given for the individual components. The tables are ordered according to the bakery production process. For greater clarity purposes, the tables are classified by the three main pro-cess areas:
Raw material handling and raw material refining,
Dough preparation and dough manufacturing,
Oven and cooling.
These process areas are subdivided into unit operations and their components and machines, respectively.